What is BlogDroid?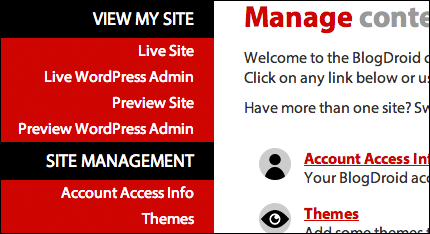 BlogDroid is managed WordPress hosting powered by the ultimate WordPress intelligence engine. We had always envisioned a host where WordPress users can get their sites set up quickly and correctly from the start.
It encompasses our years of experience in developing WordPress sites for our clients. BlogDroid users can launch WordPress-powered websites that have a great looking theme, plugins for SEO, XML sitemaps, Google Analytics, spam management, and more. Our custom control panel allows users to manage every aspect of their site and hosting experience.
Installing and Managing WordPress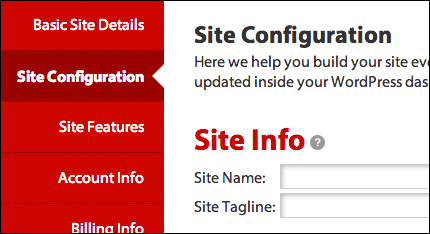 Installing and managing WordPress sites has never been more simple. Experienced users can select Quick Setup and be up and running in minutes. Or users can take advantage of BlogDroid's intelligence engine, which provides a guided setup of recommended WordPress themes and plugins. Either setup path results in an optimized WordPress environment from the start.
Have you ever installed a plugin or upgraded WordPress only to encounter a "white screen of death" or a broken installation? BlogDroid's development site feature minimizes site disruptions by allowing users to perform offline testing of any changes and tweaks. With the click of a button, users can quickly clone sites in a safe development area. And when testing is complete, users can make those changes live with just another click.
The Underlying Technology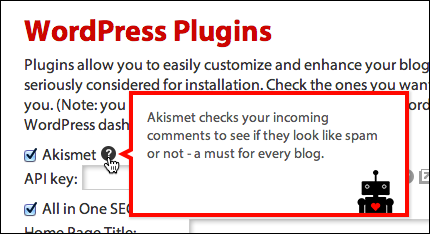 This new platform features fast, secure, and reliable servers, offering a first-rate experience for WordPress users.
BlogDroid also takes daily automated backups and snapshots of WordPress files and databases. If necessary, WordPress users can restore their sites from any saved backup or snapshot in seconds. This is especially useful when something goes awry or any changes need to be rolled back.
Rounding out BlogDroid's technical specs are plenty of storage and bandwidth, email service, DNS hosting, and a custom control panel. WordPress users can also take advantage of free migrations and expert WordPress support.