While summer is just heating up in the Northern Hemisphere, ContentRobot is already looking ahead. We are announcing our conference schedule in the upcoming months – we hope to meet at any of these great shows!
Affiliate Summit East 2008 – Boston – August 10-12, 2008
Affiliate Summit was founded for the purpose of providing educational sessions on the latest industry issues and fostering a productive networking environment for affiliate marketers. Attendees at Affiliate Summit events break out into five main categories: agencies, affiliates, merchants, networks, and vendors.
Tho we won't be speaking this time, we expect to be networking in the Blogger Lounge. See you there.
---
BlogWorld Expo – Las Vegas – September 20+21, 2008

We expect this to be a weekend full of fun, as blogging gets the spotlight at this great conference. Meet us in the Blogger Lounge – where we expect to be hanging out a bunch!
If you are currently blogging, vlogging, podcasting, producing other forms of new media content, entering the new media industry, or just want to know what the blogosphere is all about, then you need to be there. Go get your pass today!
---
WordCamp – New York City – October 5, 2008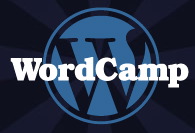 We are pleased that a WordCamp has been scheduled for the east coast. If you are into WordPress like we are, we will see you there! WordCamp is a conference for WordPress users and developers.
There are lots of WordCamps popping up all over the world. To find one near you, check out WordCamp Central.