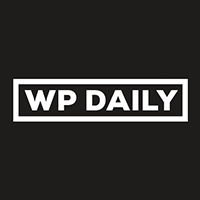 Five lucky WP Daily readers will win an account for our BlogDroid hosting service.
About BlogDroid
A fast, secure and reliable platform that oversees managed software upgrades
Automated backups to cloud storage, one-click restores and user-created snapshots
All of our servers are optimized for maximum performance – including server-side caching
Multiple, built-in security features
Servers are monitored 24x7x365
Tools to create and publish staging sites
A site preview feature which allows you to view a site on BlogDroid without making any DNS changes.
Free site migrations
Intelligent signup process with DNS
Email hosting
And more
About WP Daily
They are a group of connected and passionate individuals called to create economies of creativity, innovation, and value. They are designers, developers, online publishers, bloggers, small business owners, corporate employees, leaders, followers, and everything in between.
Although they may not share everything in common they do equally share in their love for WordPress; it does not matter if you have just encountered WordPress for the first time or have been here since version .70.
These are the things they, as a community here at WP Daily, inherently value:
Collaboration, not Competition
Community, not Agendas
Friendship, not Formality
People, not Personalities
Participation, not Observation