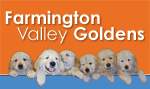 Purpose: Farmington Valley Goldens (FVG) wanted to develop a web site that showcased their dogs and their breeding business, which was born from the love of their first golden retriever almost 20 years ago.
FVG focuses their breeding efforts on nurturing dogs that are meant to be with (and around) sociable people and families. Their mission is to create wonderful memories for your family with your own golden retriever.
While an all-purpose web site would have suited FVG's basic needs, ContentRobot stepped in and offered to launch it as a blog-powered website using the WordPress platform. Readers can keep up on the latest news about the dogs, litters, and everyone's development along the way via the blog and/or newsletter.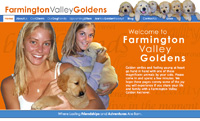 Features: Visitors can find out all about Farmington Valley Goldens' dogs, litters, and breeding on the website. Pet lovers will discover heartwarming stories and irresistible pictures of the dogs that have inspired their work and the pups that are yet-to-come.
Subscribers can keep track of entire blog via an RSS newsreader. Readers not familiar with RSS, or prefer to receive information via email, can get the latest posts in their inbox by signing up for the newsletter.
ContentRobot implemented a clean-looking site (designed by Rockel Design) that allows the large (simply cute!) dog pictures to become the spotlight for the website's overall look.
Why It's Successful: ContentRobot was able to encourage Farmington Valley Goldens to communicate on the internet in a whole new way. By chronicling their breeding efforts through its blog, it's a win-win situation – the easy-to-use blog interface allows easy posting for FVG, while their visitors can get updated and detailed information about what's going on at their household.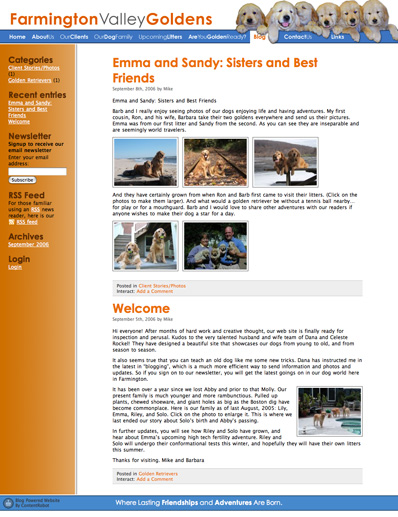 Go check out the Farmington Valley Goldens Blog-Powered Website!