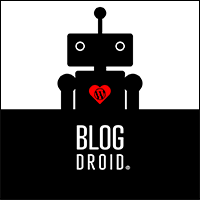 ContentRobot is pleased to announce the launch of our latest service: BlogDroid – intelligent WordPress hosting. This new platform features fast, secure, and reliable servers and offers a first-rate experience for WordPress users.
Back in 2008 …
BlogDroid has been in the works for quite some time. The original concept, sketched back in 2008, stated that this service could be:
A hosted version of WordPress that is more user-friendly, more customizable, and more flexible then WordPress.com hosted sites/blogs. Think WordPress.com on steroids with more (and better) designs, a wider range of available plugins, automatic backups, updates and more (even fully customized if needed).
You have to remember that then:
It was not always easy to install and update WordPress (it was done via FTP and was very manual)
The theme choices were limiting and uninspiring
Good plugins were available, but hard to find
Then in 2010 …
As we waited for our vision to take shape, we decided we wanted to test the hosting waters and we launched BlogOnCloud9. Built upon Rackspace CloudSites, it was a natural fit for many of our clients.
We learned a lot, but this solution came with its own set of limitations. We had to install, configure, migrate, and upgrade every WordPress site by hand. With this very manual and laborious process, we longed for the BlogDroid's automation. So while we managed BlogOnCloud9, we continued on developing BlogDroid in the background.
Now in 2012 …
Our vision has become a reality. While it has evolved, BlogDroid does embody most of our original vision:
Installing and configuring WordPress and its various components is fast and easy
The intelligence engine recommends plugins every WordPress site should have
We include robust themes that not only look good, but have great functionality
Backups are automated and restores are simple to do
But we couldn't stop there. Clients will be treated to:
Speed (optimized servers & WordPress installation)
Security (multi-layered protection to keep your site safe)
Reliability (24 x 7 x 365 monitoring & response)
Hassle-free maintenance (we update your WordPress software and core plugins so you don't have to)
Push button development sites (allows for testing plugins, themes, and features offline)
Our one-of-a-kind, WP-centric hosting control panel (making it easy to manage your complete blogging experience)
Free site migrations (if you're running WordPress 3.0 or newer)
Email service and DNS hosting included
Full FTP access & optional SSL support