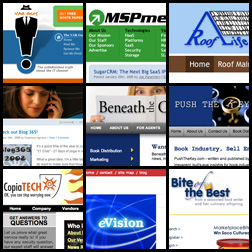 Just like plumbers with leaky kitchen faucets, developers' websites often get neglected in favor of working on their clients websites instead.
A bunch of time has gone by since we last posted a case study, leading you to think we've not been busy.
Certainly that has not been the case, so today we point you to our updated Our Work page, which now contains 9 new case studies along with a listing of other projects we have been involved with in recent months.
We have been working hard at earning our WordPress Experts badge, having a lot of fun along the way.