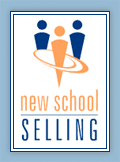 ContentRobot recently launched the New School Selling Blog-Powered Website!
We redesigned the website to better showcase NSS's products and seminars, all designed to help salespeople to gain better expertise on how to sell today.
Follow the blog to read more selling tips, get enhanced sales techniques, and learn how to really connect with your buyers.
Major Features of the New School Selling Blog-Powered Website
Read the blog and track it with via news feed for all the latest on all sales education.
Sign up for a newsletter so you can get the latest posts in your inbox.
See all the upcoming traing events.
Salespeople will discover how to update their attitude and learn how the sales process is an emotional one.
The professional, warm design highlights the National Sales Challenge, the newsletter, the blog, and recommended books.
The blog-powered website uses the WordPress platform and has several supporting plugins that extend the functionality.
FeedBlitz manages the newsletter
Metrics tracking via Feedburner and Performancing.