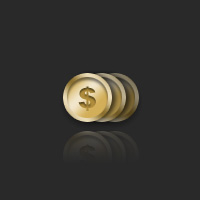 Did you know that we have an affiliate program?
We do!
Help to promote ContentRobot, WeFixWP, & BlogOnCloud9 services, and you can earn a little extra cash. Our affiliate program is in its beginning stages, so we invite you to come aboard and help it grow (and you'll reap even more benefits in the future).
The Details
You place an affiliate banner or link on your website, blog, or even in an email.
When visitors click on your banner or link, their IP is then logged and a cookie is placed in their browser for tracking purposes.
If the visitor orders any of our plans or services (the order need not be placed during the same browser session–cookies and IPs are stored indefinitely), the order will be registered as a sale for you.
We will review and approve the sale.
You will receive commission payouts on the 15th of every month (if your balance is at least $100) via PayPal.
That's it! You send us business, we send you money!
Current Opportunities
BlogOnCloud9: Rescue others from awful hosts and get rewarded $25 for every referral that signs up (and stays at least 90 days) on BlogOnCloud9
WeFixWP: Referring others who need quick WordPress assistance with theme tweaks, site fixes, performance improvements, security enhancements, and/or site migrations. Earn $10 for each referral that becomes a WeFixWP client.
Next Steps
Don't wait any longer, just click here to become an affiliate now!