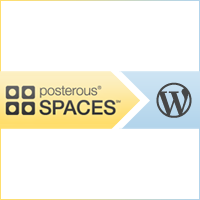 The Next Web reported on Monday that Posterous has been sold to Twitter and as expected, bloggers started to look for another alternative platform. Yesterday, WordPress.com posted that they had seen a 250% increase of imports from Posterous blogs.
If you are looking to  join the ranks of hosted WordPress blogs and want to bring your Posterous content with you, it's quite easy:
Install the Posterous Importer plugin.
Navigate to Tools → Import in your Dashboard
Click on "Posterous"
Enter your Posterous login details
Click on the Submit button
If you need help with your new WordPress blog, don't hesitate to contact us.